Wastewater Processing & Wastewater Effluent Recycling | WWR System Construction & Operation | FAQ | Examples | Municipal System Clusters | WWR-M2.5K Collage | Building EWWRU-M20K | WWR Cost Sheet
Wastewater Processing & Wastewater Effluent Recycling
THE WORLD'S GREENEST, MOST ENVIRONMENTALLY CORRECT WASTEWATER PROCESSING AND WASTEWATER-EFFLUENT-RECYCLING EQUIPMENT
(Patent Pending)
Global Wastewater's modular, mobile and deployable, proprietary wastewater systems provide:

NO SLUDGE,


NO ODOR,


MINIMUM MAINTENANCE …AND


EFFLUENT THAT IS POTABLE!
The first aspect of understanding, regarding the Global Water process, is that it is more environmentally correct and efficient to recycle wastewater than to just try to clean it and hope that the effluent doesn't ruin your land, your beaches, or your lives.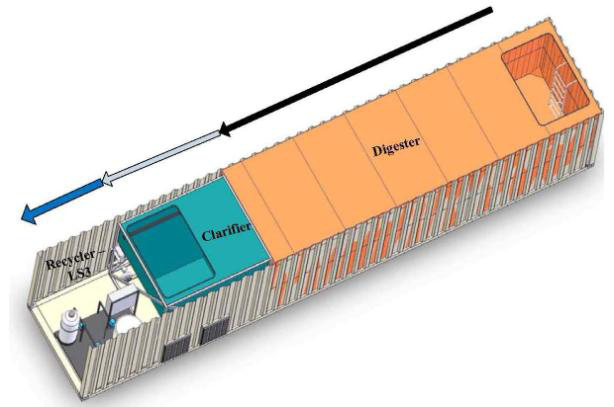 Most wastewater processing now results in "dumping" the chlorine soaked effluent flow into the lakes, bays, rivers or right onto the land.
The "sludge" from wastewater "drying ponds" is "dumped," left on the land, or processed into a fertilizer (with sometimes questionable ingredients, like heavy metals and hazardous chemicals).
The Global process is to totally destroy and eliminate all waste products from the wastewater stream and then recycle the effluent flow back to the quality of drinking water.
Then the dispersement of that final, clean and purified effluent provides many choices: You can pump it back into reservoirs for reuse; or into useful water sources for maintenance, agriculture or other needs; or at worse return this pure water to nature: the only way to preserve a higher quality of life and preserve our land.